DESIGNER, CREATIVE DIRECTOR
Dave
Ryner
DESIGNER, CREATIVE DIRECTOR
Dave
Ryner
DESIGNER, CREATIVE DIRECTOR
Dave
Ryner
"Working relationships should become friendly relationships based on a common goal."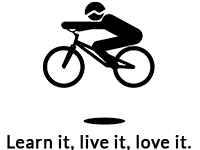 Born in Chicago, raised in Maryland. After graduating from The University of Maryland with a graphic design degree I worked a few great jobs and then started Echo Communications, LTD. in 1988.
Echo is a full-service advertising and design agency that focuses on delivering effective and creative integrated marketing for commercial businesses and nonprofits.  We based the name on a pup but the idea was to 'echo' our clients' name throughout the region and to your audience.
When you hire me… or the agency, you hire experts in marketing and promotion. Working with traditional and digital media, our collective experience is comprehensive and fairly priced. Clients look to me as an expert to design and market their brands, and we deliver clear and compelling integrated, multi-platform marketing programs.
The focus of our work is developing visual identities, digital solutions and other associated material for big and small companies. As we adapt to ever changing media it comes down to the idea, the message and the success you strive to create. My true passion is biking
PHOTOGRAPHY, VIDEO, DIGITAL MEDIA
Brendan
Mattingly
PHOTOGRAPHY, VIDEO, DIGITAL MEDIA
Brendan
Mattingly
PHOTOGRAPHY, VIDEO, DIGITAL
Brendan
Mattingly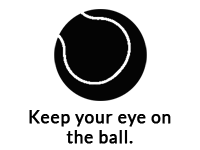 They say that every picture tells a story… This is especially true when concept and commercial photographer Brendan Mattingly is the storyteller.
The stories in Brendan's images have reached millions through the pages of ESPN, Forbes, GQ, Maxim, Rolling Stone, Sports Illustrated and other magazines. Over the past 25 years, he has traveled around the globe to create commercial media for some of the world's largest corporations as well as the U.S. government.
Brendan has perfected the manipulation of photographic science to enhance the pure artistry of his work. This ability to dissolve the lines between commercial and concept art tells the real story of Brendan Mattingly's foremost gift: his ability to tell a story through a visual medium, no matter what its intended purpose may be.
Brendan resides in the Washington, D.C., metropolitan area. He has a degree in Media Communications which includes Photography, Film, and Audio Engineering.
His passion away from work is tennis, he is a USPTA certified teaching pro and still plays competitively.
DIGITAL AND INTERFACE DESIGNER
Matthew
Zamora
DIGITAL AND INTERFACE DESIGNER
Matthew
Zamora
DIGITAL AND INTERFACE DESIGNER
Matthew
Zamora
"Quality comes from genuine passion."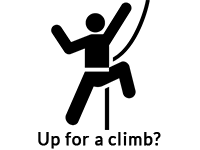 Matthew is a recognized leader in modern marketing and technology. Often this includes web design, internet marketing, video production, podcasts, custom technology design, and strategic thinking.
Matthew enjoys helping and forming a meaningful relationship with business leaders. As lead developer, Matthew manages Linux web application and mail servers including managing security and DNS troubleshooting. He specializes in WordPress, and often writes custom plugins and theme modifications. He is motivated by unlocking the creativity and passion of those around him.
Matthew's number one advice for entrepreneurs might be exercise. More stamina and less stress goes a long way. Rock climbing is his main activity when away from the computer.